Wow.. it's been a while since I posted here. It's not that I'm not making money online but rather it's been the same earning source each month so there's nothing you don't already know right?

Anyway, I am posting today using the new blogger interface. I must say it looks very different from what I am used to but since blogspot is moving everyone to this platform, I reckon it's as good a time to try it out and see how bad (or good) it is.

So here's an image...large and centered.


Here's a
LARGEST,
Large and

RED

font test..
So far so good..
Cheerio...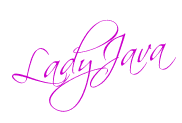 First Commenter
♥ ♥ ♥