I just found a new program and it's called LinkVehicle.

LinkVehicle is looking for new publisher websites to feed its ever growing advertiser base. They sell Text-Link-Ads and Blog Reviews on publisher websites (these are Static HTML links). Publishers can choose to place ads manually or automatically by installing some side script. Publishers get paid on the 1st of every month via PayPal.

In addition, LinkVehicle has added a new Blog Review service! Now publishers can choose to write Blog Reviews to earn additional revenue if they wanted to. For every review written publishers will receive a one-time payment. You can either specify your price for each review or a recommended price will be specified.

I just signed up so why not join me today


Cheerio...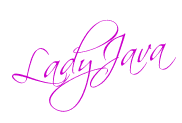 First Commenter Gets Linky Love from LadyJava.
Thanks for all your comments
♥ ♥ ♥