One thing I love about being sick was me losing weight..I know i know, that sounds so vain but hey at least I'm seeing something positive that came out of being sick right? lol!

Anyway, I like the feeling of being lighter by 2kilos but I don't think the weight would stay off. I'm already feeling hungry again most of the time. I reckon I will gain back that 2kilos any time now :(.. which brings me to my everlasting peeve, the need to exercise in order to lose weight... I'm thinking that I may need to sacrifice some of my earnings online to get some weight loss supplements and with diet direct coupon code, I may even be able to stretch the buck a little more.

Me and Azwaj have been talking the other day and we might be changing our lifestyle a bit. We wanna see if we can be morning people instead of night people. It's gonna be challenge since we've been night owls for as long as we can remember but being awake with the rest of the "normal" people have it's perks for sure. One thing we can get more errands done without needing to rush anywhere. That being said, we'll see it ever materialised.. lol!

Cheerio...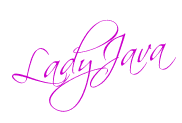 First Commenter Gets FCSB Points from LadyJava.
Thanks for all your comments
♥ ♥ ♥
Monica