These days I'm always waiting for the postman. I'm even thinking of placing some form of
home address plaques
or something on my front door for fear the postman might miss my door number or if I'm not around, I might miss the notification slip that he's been there. A said it's like I'm having a love affair with the postman or something.. lol!
Actually the reason why I'm excited to see the postman is because I'm always expecting something nice from him. I've been winning some nice prizes from online contest everywhere and also getting approval for some products to be reviewed that the sound of that front door being knocked always brings a smile to my face. So you see why that
address plaque
is somewhat a necessity now. I mean if I miss that knock or for some reason the postman didn't see the
address sign
, I would need to go and pickup my stuff from post office and that would really inconvenience A and I hate to do that, plus I hate waiting to receive my awesome stuff.
What about you? Do you love your postman as much as I do? ahahhaha
Cheerio...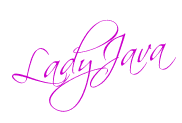 First Commenter Gets FCSB Points from LadyJava.
Thanks for all your comments
♥ ♥ ♥
Caroline